Welcome to Sri City SEZ
Sri City is an Integrated Business City located along the NH-16 in the state of Andhra Pradesh and about 55 km North of Chennai, Tamil Nadu. It encompasses a multi-product Special Economic Zone (SEZ) and a Free Trade & Warehousing Zone (FTWZ) in its precincts. Sri City SEZ has a seamless connectivity to road, air and sea ports with major air and sea ports lying within 100 km radius.

Sri City SEZ is characterized by its strong industrial base, skilled workforce, excellent industrial relations and a customer-friendly approach. As of today, the SEZ houses diverse industries from across the globe that include Engineering, Automotive, Electronics, Renewable Energy, Toys, Packaging, Food Processing, warehousing, Pharmaceuticals and other allied industries.
Why Sri City?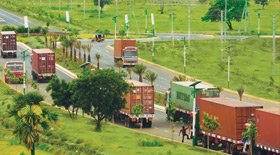 Location & Connectivity
55 Km North of Chennai on NH 16
Easy access to Rail, Air & Sea links
Easy access to major Supplier Hubs
Two Airports & Five Seaports nearby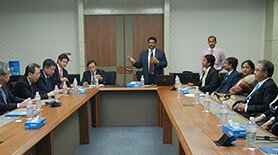 Special Benefits
Fast & Efficient Single-Window Clearances
Specific Tax Benefits/Exemptions
Extra Benefits for Certain Industries
Self Certification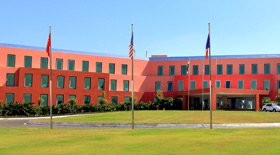 World-Class Infrastructure
Robust internal road network
Well-laid utility networks
Round-the-clock power & water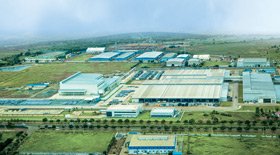 Integrated Development
Multi Product SEZ + FTWZ
Domestic Tariff Zone
Electronics Manufacturing Cluster
Residential, retail, recreational, & educational zones