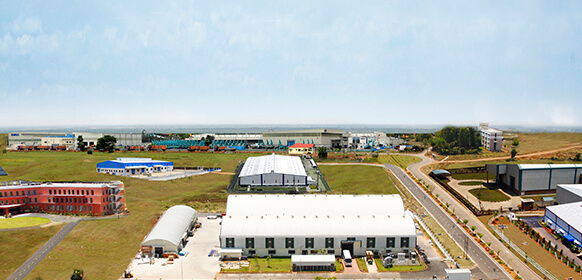 Sri City is an Integrated Business City located along the NH-16 in the state of Andhra Pradesh. Being at proximity of 55 km north of Chennai, the facility has a seamless connectivity to road, air and sea ports all within 100 km radius. Sri City SEZ is characterized by its strong industrial base, productive workforce, and excellent industrial relations. It encompasses a multiproduct Special Economic Zone (SEZ) and a Free Trade and Warehousing Zone (FTWZ). Several Industrial Units belonging to diverse sectors like Automotive, Engineering, Electronics, Renewable Energy, Power, Paper, Toys, Furniture, Food Processing, Pharmaceutical, Textile, and allied industries have their presence in the SEZ.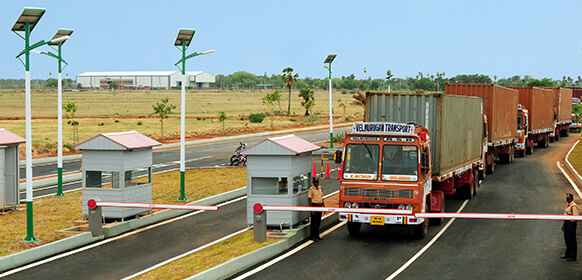 Sri City SEZ started its establishment in 2007 with an objective of radically transforming the economic landscape of the backward regions of Satyavedu and Varadiahpalem mandals in Andhra Pradesh. It became operational in 2009 and is now one of the most coveted business destinations in the country. At present the zone spans a total of 1088.581 Hectares, which includes a Processing Area of 609.780 Ha, Non-Processing Area of 478.801 Ha, and a Free Trade & Warehousing Zone of 24.12 Ha.
Sri City's Timeline
2007 – Date of Letter of Approval issued by Ministry of Commerce
2008 – Ministry of Environment and Forest Approval
2009 – SEZ became operational within the initial validity period of L o A
2009 – 10 & 2010 -11: M/s. BFG Intl. Pvt. Ltd., the first operational unit in SEZ supplied goods worth Rs. 4.16 Cr & Rs. 15.00 Cr to Delhi Metro Rail (DMRC) in the year 2009 -10 & 2010 -11 respectively. In addition, they also supply products to Chennai Metro & Cochin Metro through M/s. ALSTOM (Operational in DTZ of Sri City)
2013 – SEZ online Services got implemented in the zone with effect from 1st January 2013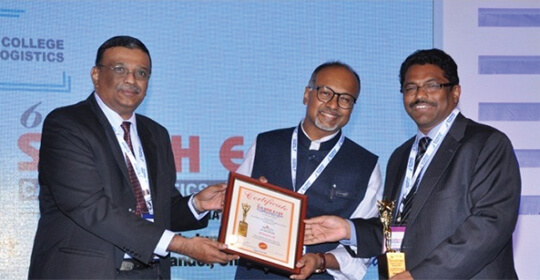 Progressive Sri City SEZ
All the Units in SEZ (except one) are Positive Net Foreign Exchange earners
Entire Sri City SEZ is a Positive NFE (Total Exports – Imports) without even amortization of value of Imported Capital Goods (Rs. 250 Crore)
Indigenous Capital Goods procured within India for the past 5 years is approximately Rs. 90 Cr., thereby indirectly building support to "Make in India" campaign.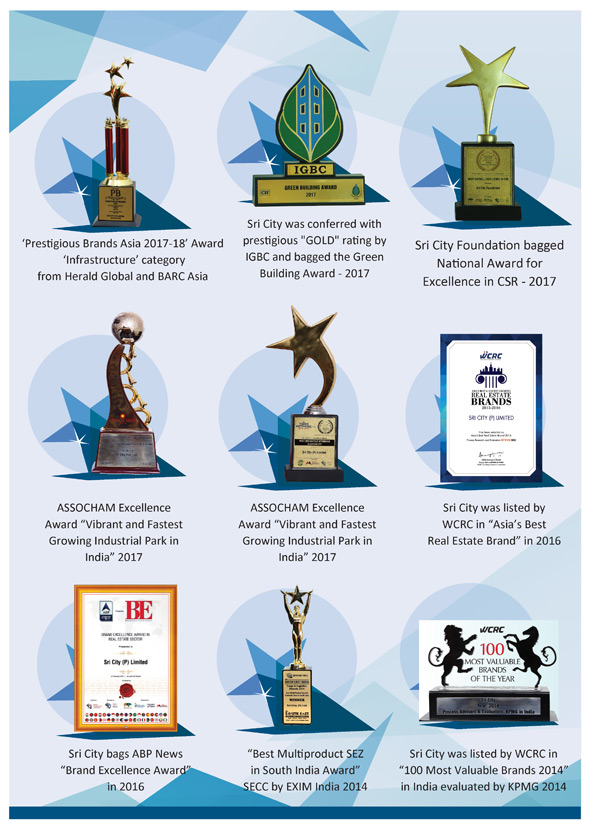 Awards & Accolades
Sri City SEZ's performance is being progressively acknowledged and rewarded over the course of time.
Eight SEZ industrial units (including 1 FTWZ unit) got "Best Export Performance" awards for 3 years consecutively, i.e., for the FY 2010-11, 2011-12 & 2012-13 instituted by EPCES & VSEZ.
"Overall the Best Multi-Product SEZ in A.P." awarded by EPCES & VSEZ in 2012-13
"Best Multiproduct Special Economic Zone in South India" by South East CEO Conclave Awards in 2014
"Best SEZ Award" from the Government. of Andhra Pradesh in 2014
"Brand Excellence Award" by ABP News in 2016
"Asia's Best Real Estate Brand" by WCRC in 2016
"Vibrant & Fastest growing Industrial Park in India" by ASSOCHAM in 2017
"Most Sustainable Integrated Business City" by Times Network in 2017
Green City 'Gold' rating to Sri City by IGBC in 2017
"National Award for Excellence in CSR" awarded to Sri City Foundation in 2017
"Prestigious Brands Asia 2017-18" Award under "Infrastructure" category by BARC Asia & Jury Panel